According to recent data, there are around 1.6 billion regular gamblers around the world, and 4.2 billion people gambled at least once. This indicates that almost 26% of the global population gambles, and that number is yet to be updated with more recent data. We all know that online gambling activity soared during the pandemic and lockdown, so all of the numbers that were mentioned are likely higher. The point is that the global gambling industry is growing and it is expected to reach $674.7 billion in 2025. However, it is also a market that has faced a lot of challenges over the recent years. Here we will go over some of the most notable difficulties that people in the gambling industry struggle with.
KYC and Payments for Online Casinos
The problem with online casinos is that underaged citizens are more likely to be exposed to this content. When these platforms came out there was no effective means of monitoring users and confirming their identity. So, in order for casinos to be allowed to operate online, they had to update their KYC policy. Today, payment operators are the ones who are conducting a thorough KYC analysis, and those are kind of necessary to make online payments. Meaning, we can have an online casino no verification withdrawal sites, because underaged users would have to go through payment processing if they wish to play. That being said, there are still a lot of platforms that do require identity verification in order to prevent fraud and access to underaged users.
Online Pokies and Problem Gamblers
Problem gamblers or people with addiction to gambling is what makes this topic so controversial. Almost all of the regulations are in place to prevent this form of entertainment from escalating into a problem. Currently, the Aussies lose the most money on gambling, and according to some data in 2016 adult Australians lose almost a thousand dollars on average. They mostly play pokies, and there is a specific game that is really popular there called lucky 88 pokies by the provider Aristocrat. So, there are regulations in place that demand casinos to check with their users in case they notice they are spending a lot of money. Casinos also have to display the information on how much someone has spent, and operators can get fined if targeting problems users.
Advertising Gambling Content
Gambling companies don't have access to the same advertising channels as other services. In many countries, TV stations do not air gambling commercials. This leads to gambling businesses sponsoring various sports teams to increase their brand awareness or using digital marketing strategies. These sponsorship deals tend to be complex and it's really up to the teams' leadership to decide whether they want to be sponsored by gambling operators. It's not a problem in the UK, but in lots of other countries, people don't like the notion that sports and wagering are so closely connected.
Online casino sites and apps are mostly advertised online or using ads. Since mobile gambling and pokies are a big part of this industry, the ads that are used have a decent conversion rate.
Attracting Younger Audience
In all countries over the world, the majority of the gambling population are people aged between 35 and 65 years. The same goes for the online gambling age demographic. Those who are between 18 and 30 years make up the smallest chink of the user base. This is definitely a problem for the industry, as young people won't suddenly become interested in playing casino games or placing bets. This demographic is simply more interested in video games, and casinos have picked up on that. So, we might see more popular video game titles undergo certain adjustments in order to turn them into casino games.
Reaching Restricted Areas
Online casinos aren't as accessible as we might think, as there are a lot of countries where gambling of all sorts is forbidden. So, users who want to gamble have to use VPN or proxy IP in order to access certain gambling sites. The problem here can occur with payments and approving requests for withdrawal, especially if it is handled through the bank. Today more operators are allowing for crypto payments that are completely anonymous and use blockchain-based payment systems. This means anyone with a crypto wallet can play online and transact with ease.
Lockdown
One of the biggest challenges that casinos and the whole hospitality industry had to deal with recently was lockdowns. The pandemic forced governments to put a ban on social gatherings and land-based casinos had to close down. The big gambling centers were the ones who lost the most of their revenue. These are: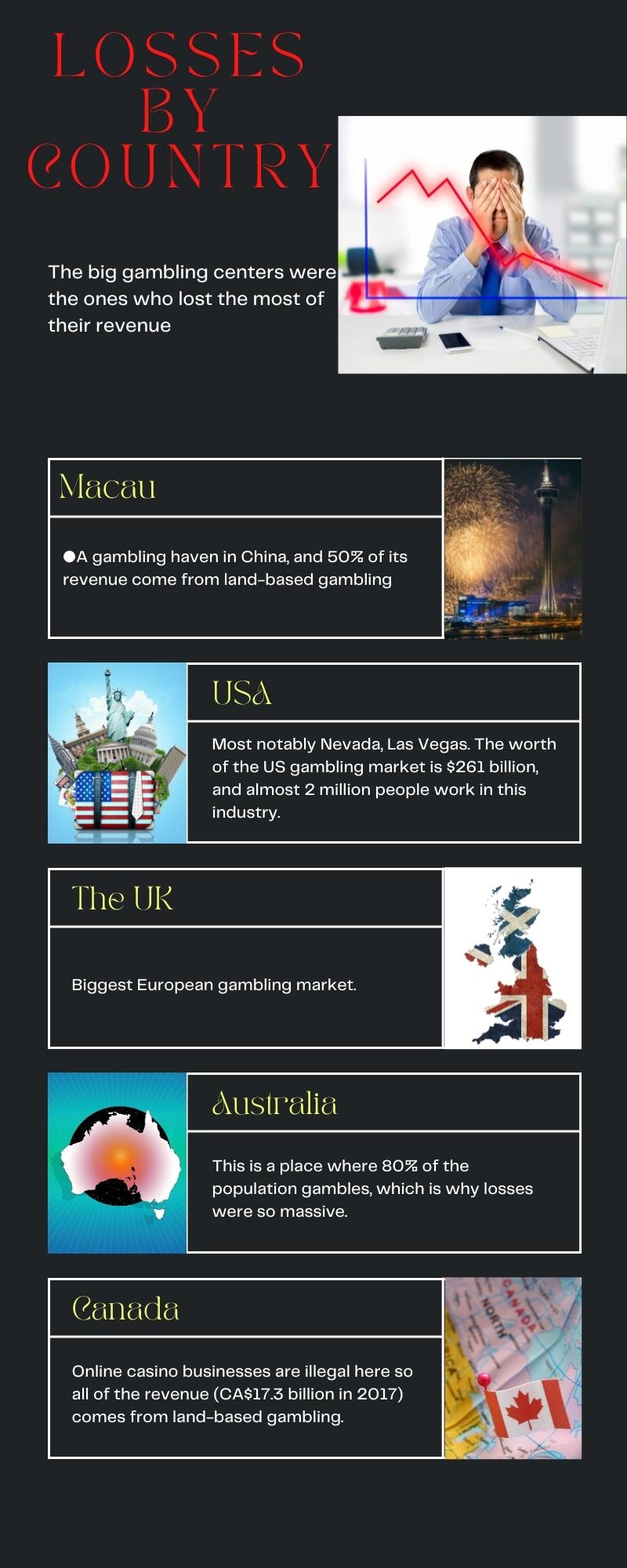 This meant that online providers had higher traffic, but there were massive financial and job losses in the offline gambling sector. Given how the economy was impacted a lot of governments started to reevaluate their position on online gamlbing, as this could be an industry that can be taxed for a substantial amount, given how well it is performing.
Lack of Sports Events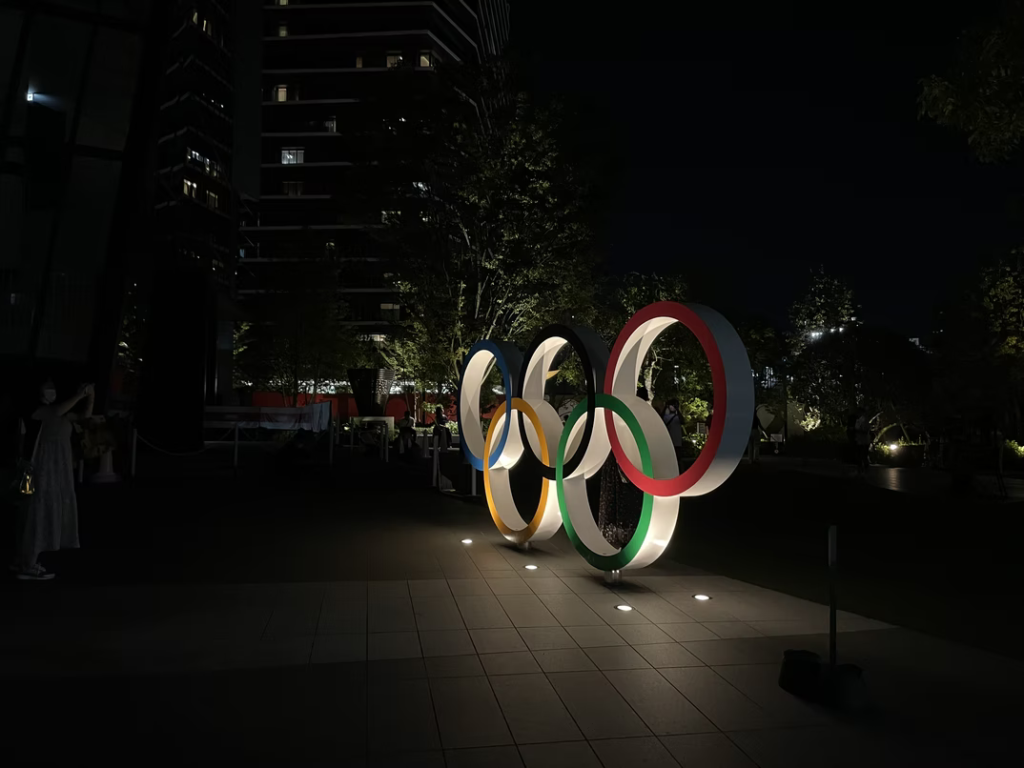 Source: Unsplash
Another big challenge was the lack of sports events, and sportsbook operators saw a significant drop in user activity. Luckily, there were more bets placed on eSports and virtual sports, as these two were unaffected by lockdowns.
Licensing Difficulties
In order for online providers to get permission to offer their services in different regions, they need to acquire different licenses. Each country regulates gambling in its own way and can issue a separate license depending on the type of content someone offers. Generally speaking, operators need 3 licenses or more. These are for:
Casino
Lotteries
Sports Betting
The point being entering a foreign market is very challenging and takes time, as each regulatory framework is unique.
Growing Number of Online Users
In some instances online and offline casinos compete against one another. This is mainly the case in countries where online gambling is illegal, but citizens are allowed to place bets or play casino games on foreign platforms. A good example is Canada that has a list of approved regulators and allows operators from Malta, and the UK to offer their content to Canadians. Canada doesn't see any of that revenue, and those same users are not going to their state-regulated institutions. The best way to solve this is to legalize online gambling.
Constant Regulatory Restrictions
Due to the rapid growth of this industry, the regulations are becoming stricter and stricter. These are ongoing changes that tell casinos how they need to adapt their business model, and what they can and cannot do. They can pertain to advertising, communication with users, UI design, and payments. As a result, operators can face hefty fines if they fail to comply with new regulations in a timely manner.