In the new age of home raffles and prize competitions, where it seems as though everyone is just out to make a fast profit and all too often fail, CwellynDream is changing the conversation and working towards a new level of positive social impact. One where homeowners can find a viable alternative to the traditional housing market and be assured of getting the full market value of their property, all while raising amazing amounts of money for charity. Oh, and one lucky person will walk away with a new home for the price of a quick lunch.
We wanted to do what no one else has, create a dynamic and viable way to simply turn home sales into charity fundraisers. Our clients know that they will receive the full market value for their home, and we only sell enough tickets to cover the running costs. Each competition can raise between £40k and £90k for struggling charities, so the potential to help is incredible.

Katherine Mclean – Co-Director – CwellynDream
The current property on offer is Cefn Isa Farmhouse, an exquisitely restored 18th century cottage located on the Llyn Peninsula in North Wales, valued at £485k. Owners David and Christine Jones spent over 15 months painstakingly renovating their dream retirement home while living on sight in a caravan. Recently, they made the difficult decision to abandon that dream to take care of family in the wake of the Covid 19 pandemic.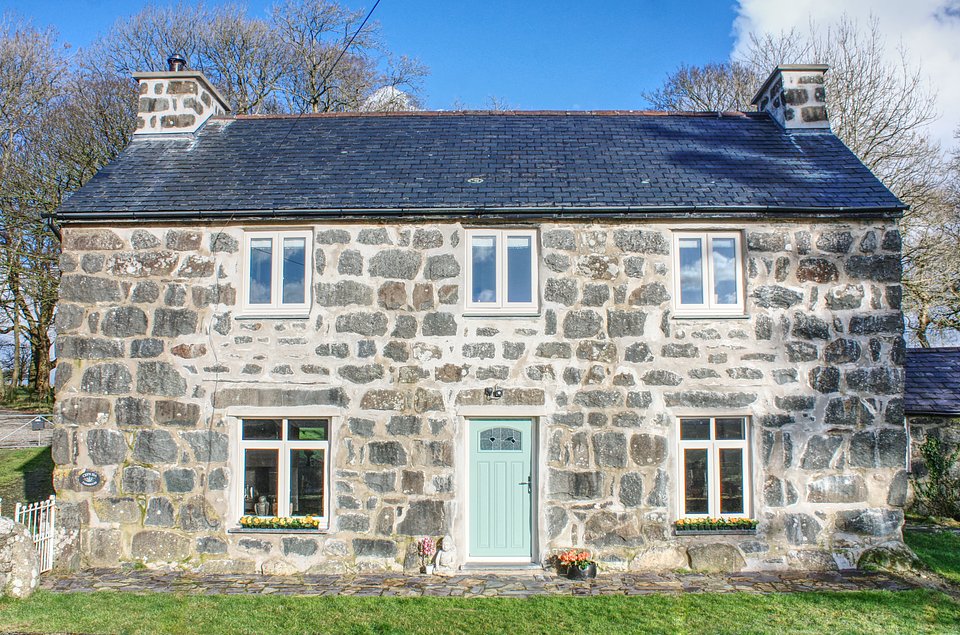 Wales is such a special place for us. David's mother and father were born in South Wales and I went to school in Bala in the 1970's. We couldn't believe our luck when we found Cefn Isa Farmhouse, and immediately fell in love with the beautiful and unique surroundings. We could see how it must have been at it's best. None of us thought we would be living in anything like the current situation, and because of it, we have made the difficult decision to return to the Lincolnshire area where most of our family live, so we can be closer and support them better.

Christine Jones – Homeowner – Front Line Care Home Manager
Mr. and Mrs. Jones have chosen to raise money for The Children's Society during the competition.
We've supported The Children's Society for a long time, and we thought what better way to help during the pandemic than raising money for the most vulnerable children. We chose to sell the farmhouse through a competition because everybody wins. We're able to get the full market value for our home, The Children's Society gets money they need to help, and someone is going to get a wonderful home for just £5. We sincerely hope that whoever wins, chooses to live here and enjoy it for how unique it is, and appreciate all the work that has been put into bringing it back to life.

David Jones – Homeowner – Retired Armed Forces
So far, CwellynDream has raised over £80,000 for The Children's Society, and they have no plans to stop there. With the rising number of homeowners frustrated by the tumultuous housing market, and many charities suffering from low donation rates during the pandemic, the potential for this style of fundraising and home sale could prove to be huge.
We are bowled over by the generosity of CwellynDream and everyone who has entered the competition. Every penny raised helps us in our mission to change the lives of some of the country's most vulnerable children and young people.

Joe Jenkins – Director of Engagement – The Children's Society
Cwellyndream 2 ends on June 8th, and 130,000 tickets are available at a cost of £5 each. The draw will take place at noon on 22nd June, and will be streamed live on Facebook. CwellynDream directors Katherine and Ryan Mclean will be joined by homeowners David and Christine Jones, a representative for The Children's Society and members of the press, as well as a solicitor to verify the winning ticket number.
For further information about the competition, or to enter, go to www.cwellyndream.com.