What is the inspiration behind your business?
Something that surprises people about me is the fact that I was planning on becoming a sculptor. I studied this at University and from there went into animation. Eventually I found myself in the creative sector where I ran a tech company in the advertising space.
My career took a turn when I found myself moving into the Fintech space. This is where I was really exposed to the problem that many smaller businesses suffer from – processing payments. There's almost a resignation among business owners that until they are bigger companies, they have no option other than to put up with these manual payment processes.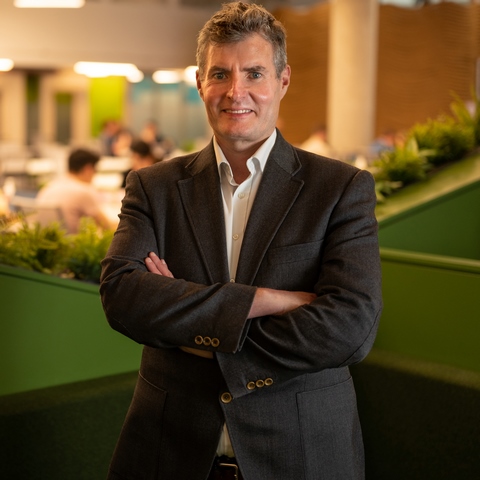 What is your magic sauce?
Open Banking Bulk Payments. We are the first in the UK to use the advancements in Open Banking to allow businesses and users to make API driven payments using their existing, basic business bank accounts.
This means no virtual accounts, no setup costs or KYC checks. It's almost a plug and play alternative to the old school BACS processes that have been used for years, but available to every business no matter if you are a 1 man band or a 100 person operation.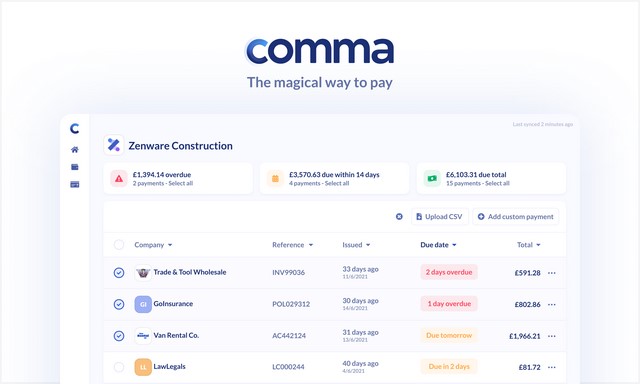 Where do you see your company going in 5 years?
We have ambitions to solve this problem across the world. The UK is ahead of the curve when it comes to Open Banking and this is where we start our journey. And it has been a journey! By following the Open Banking movement across Europe and into the US, as it becomes more and more adopted, we feel we can really make a difference for millions of people.
What have been your biggest challenges so far?
Some of the biggest challenges we have faced so far have been with the banking APIs. They are not universal and every bank has different challenges and rules you have to overcome. In many cases we were the first to hit these endpoints and stress test the capabilities.
In order to process payments through these APIs, at times, we have to do some magic in the background. All these different layers in the code are and have been a challenge but it's what makes Comma so effective.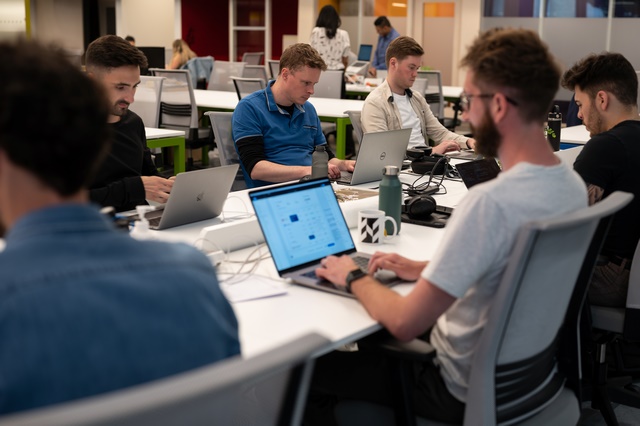 How do people get involved/buy into your vision?
We go to market predominantly through accountants and bookkeeping practices. We have found that we share a common goal; to make payments simple, accurate and quick for their clients. We have had a great reception from all the accountancy practices we have met so far and often the feedback is that they have been looking for something like Comma for a long time.
We allow bookkeepers to create, prepare and share payment runs for their clients without the need to for access to their bank account. The end client then clicks pay and everything is fired off through our APIs to their existing bank account meaning they can run something like payroll in seconds rather than hours.
We want accountants, bookkeepers and SMEs who are tired of the current antiquated payment process to reach out to try Comma. You can see the magic for yourselves and book in a 'waffle free' demo with us at usecomma.com